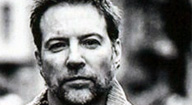 Ben Granfelt Band is a Finnish progressive blues-rock band formed in 1993. Led by singer-guitarist Ben Granfelt, also known from his work in Leningrad Cowboys, Los Bastardos Finlandeses, Wishbone Ash, Gringos Locos & Guitar Slingers.
Ben Granfelt Band (BGB) has released seven albums worldwide and toured clubs and festivals in Finland, United Kingdom, Germany, United States, Austria, Switzerland and United Arab Emirates where they appeared at the Abu Dhabi and Dubai Jazz Festivals. BGB's latest album "My Soul to You" was released on June 14th 2018 in Finland with the rest of Europe following later that month.
BGB's music is described as a pure cocktail of rhythm, melody and soul where even progressive and heavy rock music styles blend in naturally. Some of their musical influences include the likes of Gov't Mule, Jeff Beck, Peter Frampton and Robin Trower.
____
Video: My Soul to you | Going Home | Breathe
Links: Ben Granfelt site | Ben Granfelt Facebook
Agent: Thomas Ståhl for Stahl Entertainment Group Ltd. (Exclusive, except GAS)
____
No upcoming shows by this artist in territory represented by STAHL Entertainment Ltd.