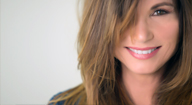 The undisputed legendary queen of AOR and Melodic Rock, Robin Beck on tour with House of Lords in Europe July 2018
Robin Beck got her break in 1988, courtesy of one of the biggest hit singles "First time" ever in the genre. Since then, she's also renowned for one of said genre's greatest voices.
In the 21st century Robin released albums like "Livin' on a dream" (2007), "The great escape" (2011), "Underneath" 2013 and most recently "Love is Comming" (2017). She's also excelled as part of star-studded tour package "ROCK ICONS" and one of the singers in Bonfire and Friends November tour 2018.
Video: Love is Comming | Dont´t Loose Any Sleep | First Time |
Agent: Thomas Ståhl for STAHL INC. (Exclusive for Europe)
Links: Robin Beck site | Robin Beck facebook
No upcoming shows by this artist in territory represented by STAHL Entertainment Ltd.