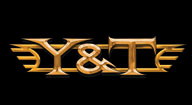 Before bands like Mötley Crüe, Ratt and Metallica there was Y&T! Over 4 million records sold worldwide. Founded under the palmtrees in California USA in 1974. The band was originally playing cover tunes but when Dave Meniketti joined the band as lead singer and guitarplayer it did not take long until they started writing own material.
12 albums later the band is still going strong as ever. Touring around the world making great live shows all over. Y&T made their first ever appearance in Finland last year. Y&T succeeded in making the place feel like straight from Los Angeles, California as their music have a lot of summer influences.
Video: Midnight in Tokyo | Mean Strek | I´ll Cry For You | Summertime Girls | Hungry For Rock
Agent: Thomas Ståhl for STAHL INC. (Exclusive for Finland)
Links: Y&T site | Y&T facebook
No upcoming shows by this artist in territory represented by STAHL Entertainment Ltd.