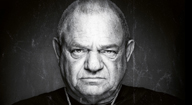 After the success the last years with sold out Dirkschneider shows in Finland, orginal Accept and current U.D.O. singer Udo Dirkschneider will return to Finland in early November with Back to the Roots Tour part 2, and an almost completely new setlist. Of course, it will still contain only Accept hits, but this time with many different songs compared to the last tours. As special guest has Dirkschneider invited the legendary Newcastle heavy metal band RAVEN.
Video: Metal Machine | Leatherhead | Balls to the Wall (live) | Princes of the Dawn (live)
Links: U.D.O. site | U.D.O. facebook
Agent: Thomas Ståhl for STAHL INC. (Exclusive representation for Finland in co-operation with ITM)
No upcoming shows by this artist in territory represented by STAHL Entertainment Ltd.