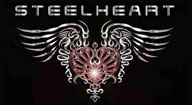 Steelheart is a band fronted by Miljenko Matijevic. Mili's powerful voice and multi-octave range has become the heart and soul of the band. Although they began as a Hair/Metal band in the early 90s, Mili has recently reformed the band and turned it away from the glam scene. Steelheart's new sound is modern and edgy while still retaining overtones of Miljenko Matijevic's roots. Writing, producing, Matijevic has Fused his past, present and the future together, creating an undeniable piece of art.
Video: Steelheart EPK | Can´t Stop Me Lovin´You | She´s Gone | I´ll Never Let You Go
Agent: Thomas Ståhl for STAHL INC. (Exclusive representation for Europe and CIS Countries)
Links: Steelheart site
No upcoming shows by this artist in territory represented by STAHL Entertainment Ltd.